Connie Morey : Artist in residence, July-August 2023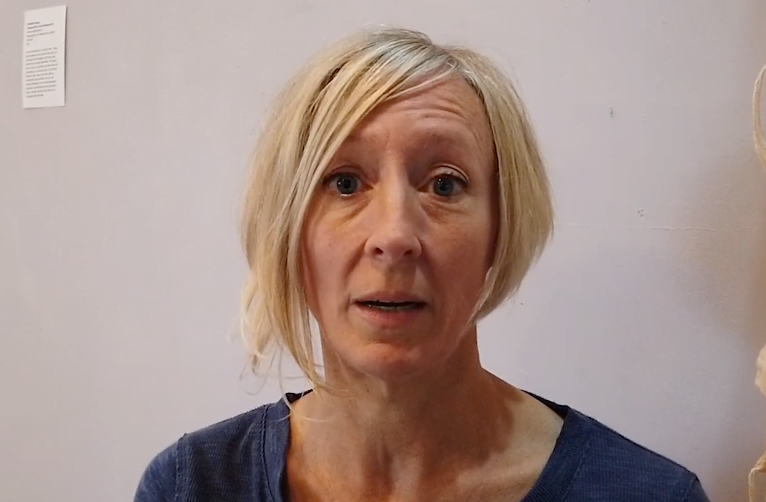 Dave was very supportive of my research, studio process, the exhibition, and with time taken to support with an interview/filming of my work. He provided many suggestions on local venues and even planted flax to support with my project! I appreciated the support extended, the opportunity to engage with the natural environment, and with local artists during my time at MERZ.
Yoni Newman : Artist in residence, August 2023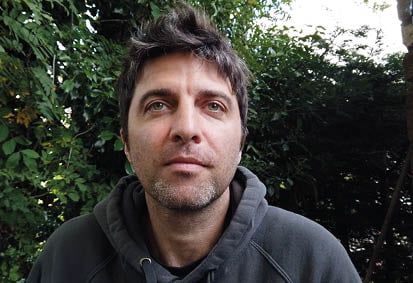 Unique location. Surrounding countryside highly recommended for those in search of a workspace where they can work uninterrupted. Natural light a bonus.

Hsin Yu Chen : Media Consultant in Residence, Winter 2022-23

I had a wonderful experience at MERZ. Sanquhar is a lovely town, it continued to surprise me with breathtaking views even on an overcast winter day. Personally I enjoyed getting to know artists from around the world at MERZ. Thank you for providing this space for art to flourish.

Ginny Krueger : Artist in residence at MERZ, November 2022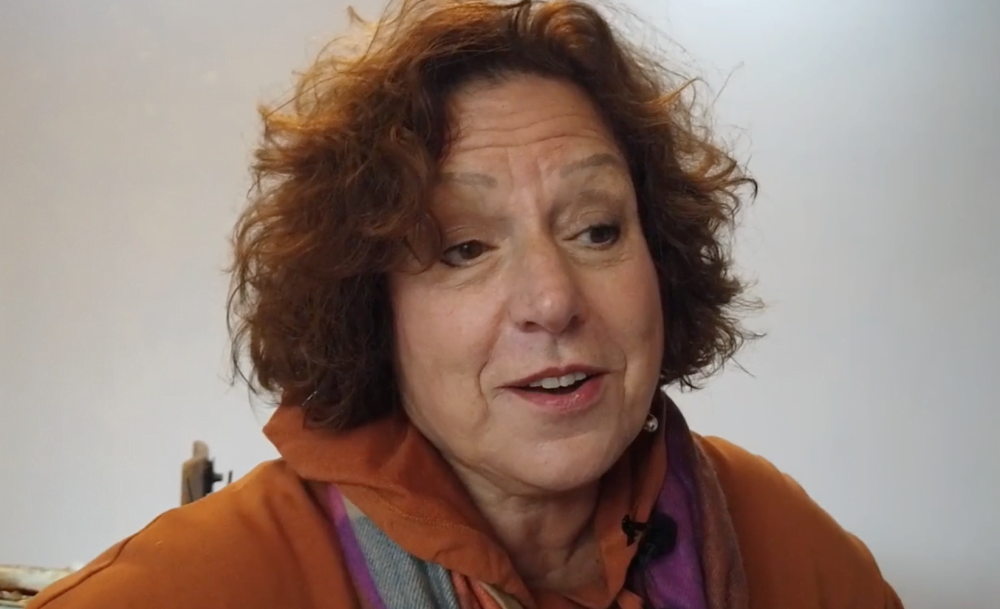 A very wonderful experience. Besides Sanquhar itself and its surrounding countryside, Wanlockhead, Palnackie, Dumfries and Kirkcudbright were appreciated excursions. Thank you.
Kolaj Institute : Collage Workshops at MERZ, September 2022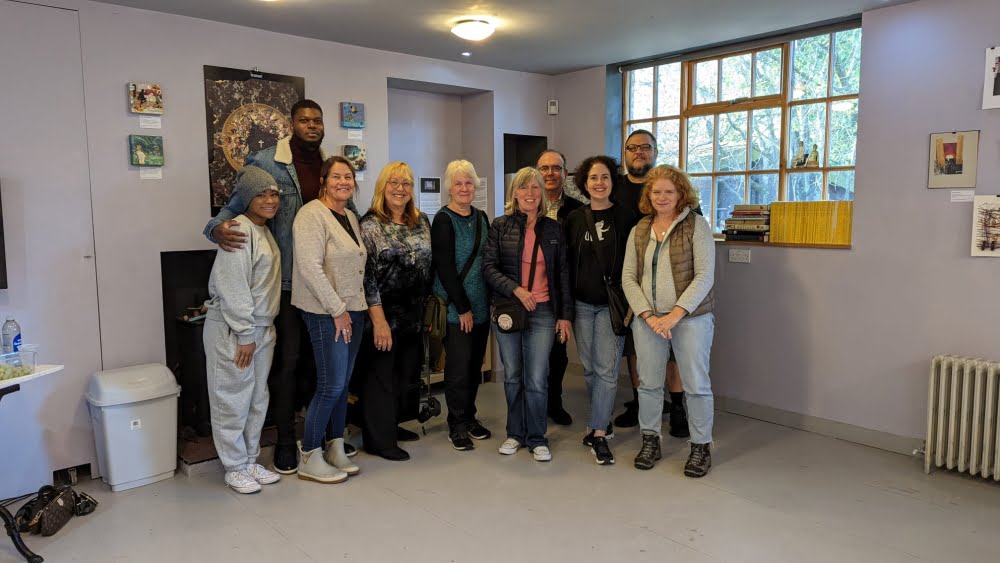 Throughout September 2022 MERZ has been hosting three week-long collage workshops to explore the myths and folklore of Sanquhar and Upper Nithsdale. Commencing with a reunion for the Schwitters' Army, a plaque was unveiled by artists originally engaged by Ric Kasini Kadour in 2020 to contribute collages to an exhibition at MERZ. The collection of 220 collages is housed in the MERZ Basement/Bunker beneath the Gallery. From across the three weeks of photography and collage artists wrote:-
"Everything was above my expectations and worth the trip to Sanquhar"

"Great place for artists to challenge their creative comfort zone"

"It was an intense and wonderful experience where I learned so much and was challenged creatively to engage with Sanquhar and its folklore"

"I was anxious at first but David, Ric and Stephen were sound, they made this place feel safe!"

"I appreciate the rambling nature of the place, the look and feel. It sets a good tone for work and play"

"I would go anywhere to learn from Ric. But MERZ is special. David is brilliant!"

"Immersive experience into the local community and Scottish traditions: highly recommended!"

"I would recommend MERZ – especially for collage artists or those interested in the Conceptual art movement. I found the history of David's work of equal value to the study of Sanquhar (really they were/are parallel projects)"
Nicholas Milkovich : Artist in Residence, July thru August 2022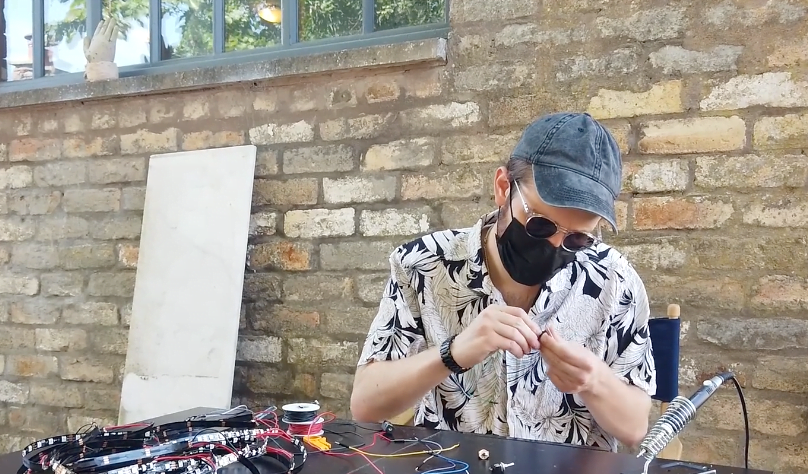 As my first residency, I can't compare it to another. The community of artists is a highlight as well as the town. Would, and already have, recommended. The full experience was immersive, fun, restful and I will not forget my time here anytime soon!
Glòria Coll Domingo : Poet in Residence, July 2022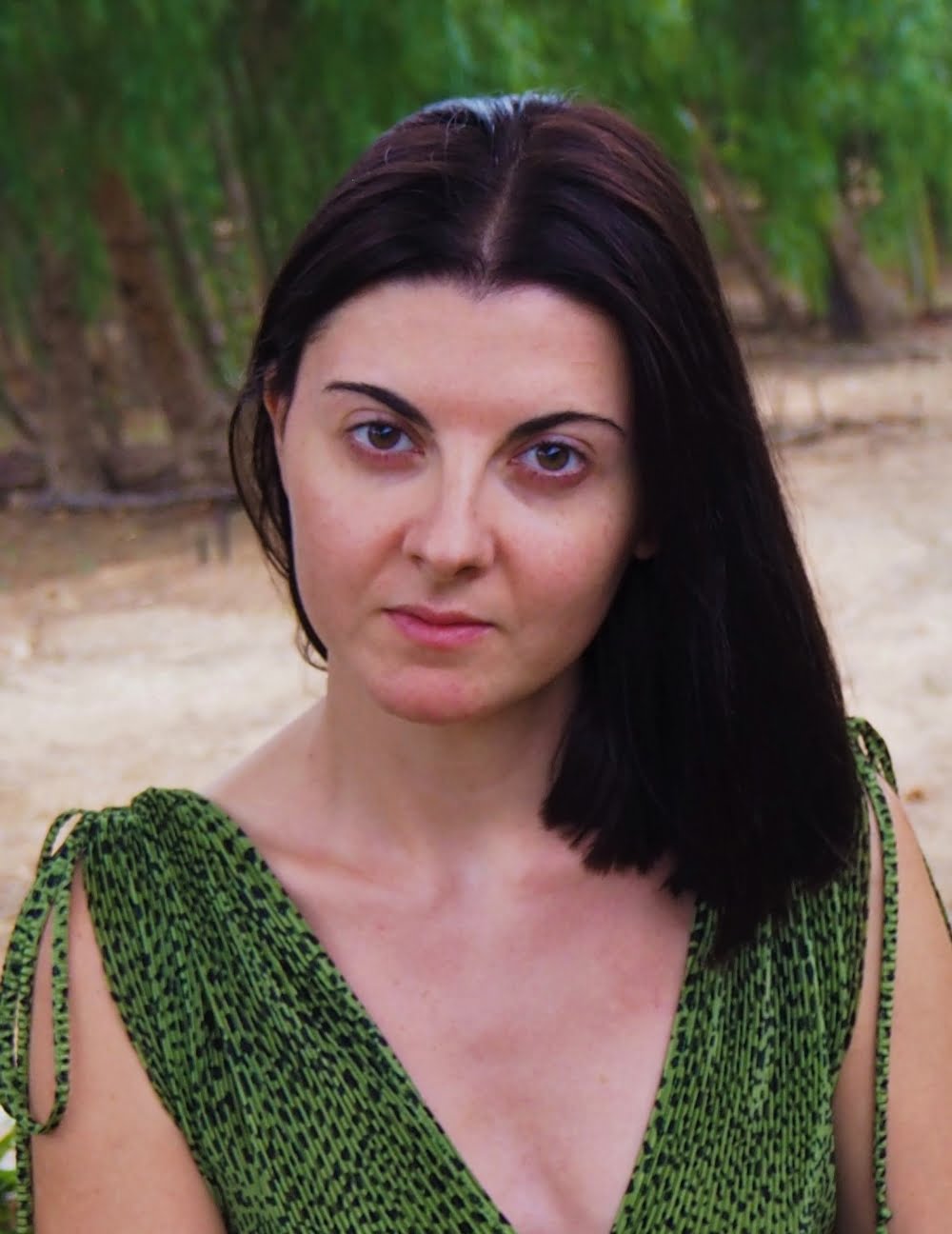 I had a very pleasant stay at MERZ residency. On the one side, I had the calmness and space that I needed to work; on the other, I enjoyed moments of friendship in common spaces like the garden to meet colleagues and make connections as well as having a good time. I appreciated both the quietness and the services that Sanquhar offered me: a small town with beautiful surroundings and the right amount of services (restaurants, pubs, supermarkets, pharmacy and even a library). David was an extraordinary host, who helped with any need I had and accommodated very well my stay. Thanks for everything!
JENNIFER PRINTZ : Artist in Residence, July 2022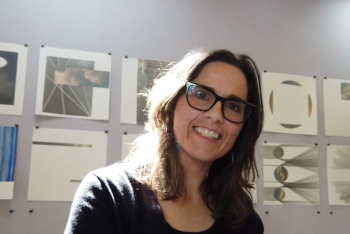 Having participated in several residency programmes, I appreciate the design of the MERZ. I felt I was able to work and enter in the privacy and focus of the studio, but was also in a beautiful area and was able to explore and learn so much about Sanquhar and the area. I found Dave to be an amazingly generous host. The use of two bicycles was ideal as it allowed us to see more of the surrounding country. The conversations with community should also be noted. I love being in a place for a month as it allows one to get to know a place and certainly in Sanquhar – I got to know the town and felt known by some of the people here. But the artistic connections were equally or more touching. I loved seeing Denise and Mark's home and studio and all the dinners, lunches etc we had in the MERZ garden. The diversity of artists – sound, poetry, visual, seamstress/designer – was nice and the conversations were really lovely. All to say: I hope to return and Schwitters would be proud.
DANIEL PRINTZ : Writer in Residence, July 2022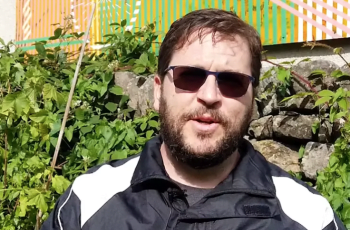 We had a great time at MERZ. David did a wonderful job bringing the artists together for various social outings and nice gatherings on the MERZ premises. I can tell that he cares about the artists and goes out of his way to help them and make them feel welcomed.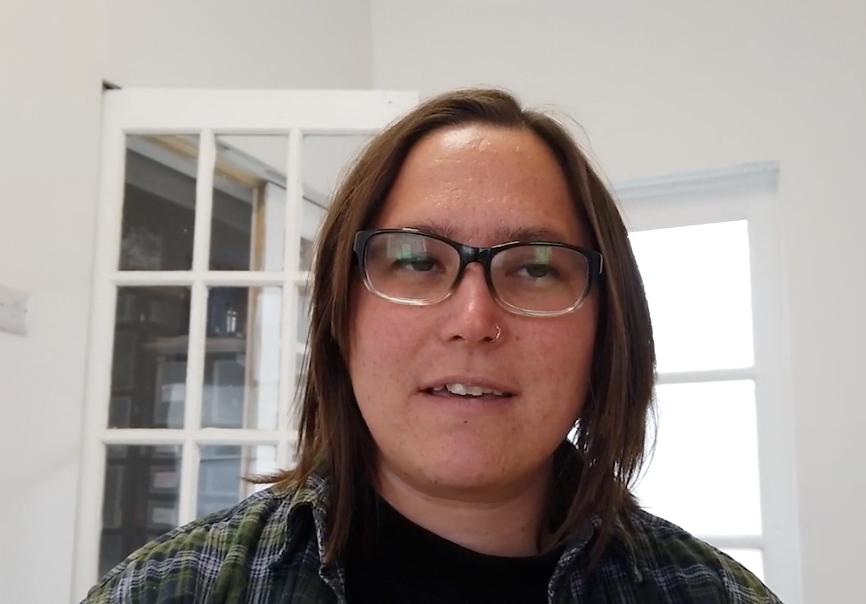 Lisa Hall, sound artist in residence June '22
MERZ is an excellent residency space. Great living and working spaces in a beautiful location; friendly and supportive. Highly recommended!"
Kym Coratin artist in residence March to May '22
The opportunity to connect with other artists staying here – creatively, socially. Superb surroundings – inspiring/awesome landscape, wonderful walking area – a place to connect with nature – and train station 5 minutes away! Sanquhar intrigues; a small town though with hidden gems, local arts/crafts, sense of community, Charles Jencks' Multiverse just minutes down the road, the nearby Wanlockhead Lead Mining Museum. There's 'magic in the air' here'."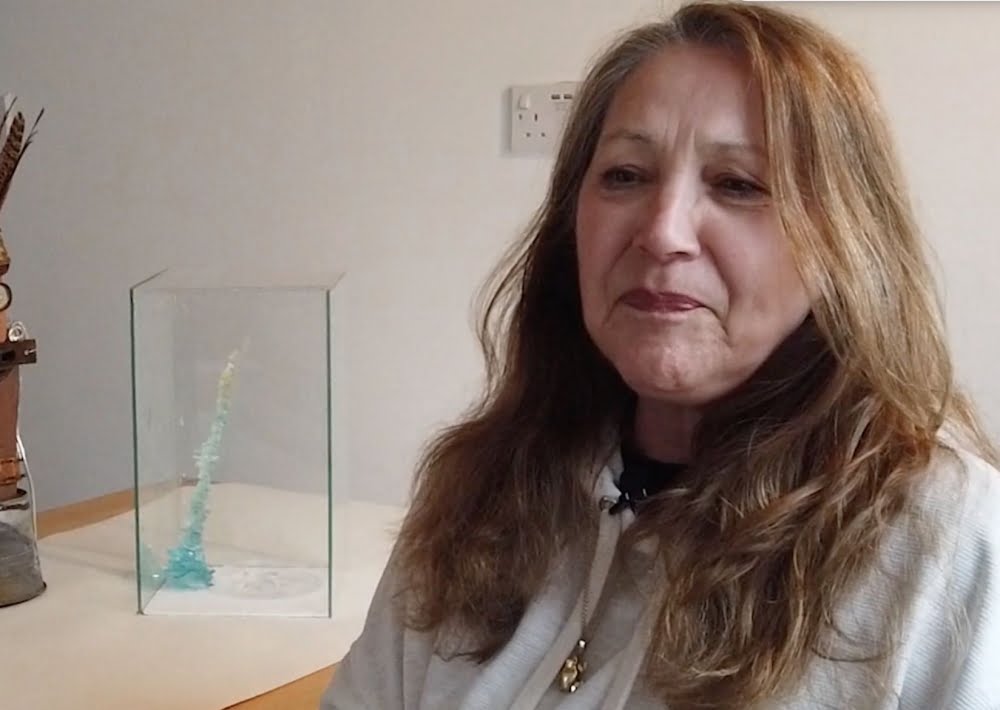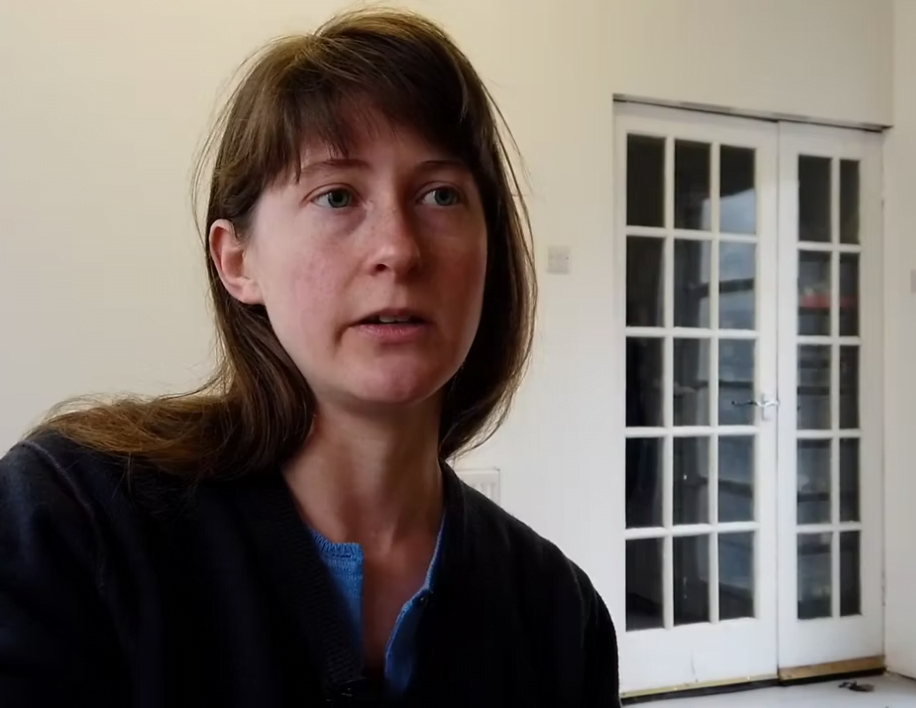 Helen Woolston in residence from January to March '22
Thanks again for your time and space at MERZ, and hello to Snowy, Kym, Ricky and all!
John Quirk in residence from January to March '22
Thanks again for your time and space at MERZ, and hello to Snowy, Kym, Ricky and all!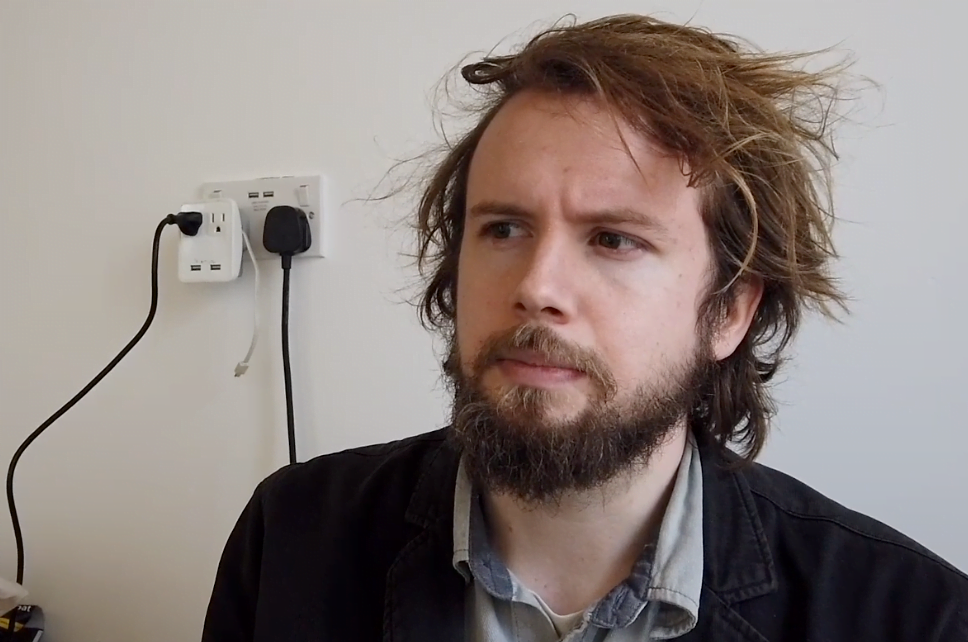 Laia Gimeno stayed at MERZ from September '21 to January '22
MERZ Residency Programme offers an amazing place to work, the installation is perfect and you can find everything that you need for work. There's more too if your work is based on models or miniatures at MERZ's Museum of Model Art. One of the unique features of MERZ is the relationship and commitment within the community and with the surrounding rural area. This was an amazing and beautiful experience. Thank you for everything!
Derrie Pearson 'artitect' in residence July to September 2021
The MERZ site, including accommodation, workspaces and the proposed location for the [tree studio] project provided an immersive environment for creativity. During the two-month residency I was able to both lead and participate in a wide range of tasks facilitated by David Rushton.

Sanquhar has a vibrant creative community and is set in a beautiful landscape.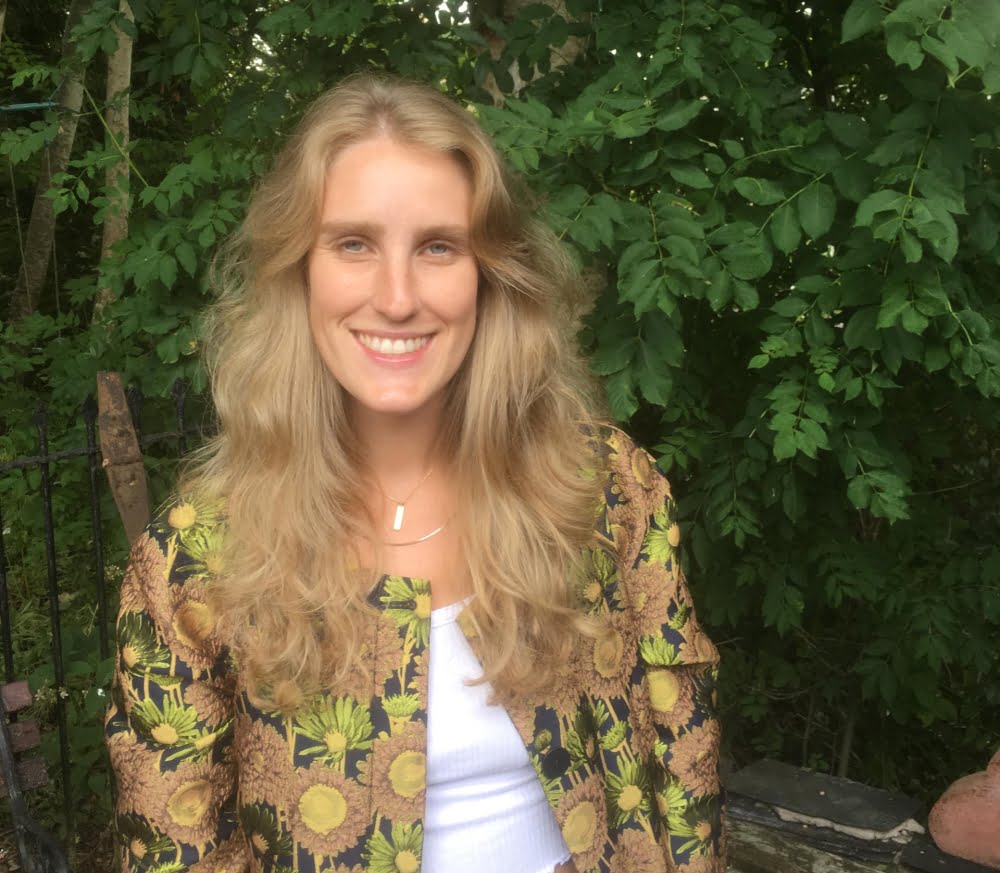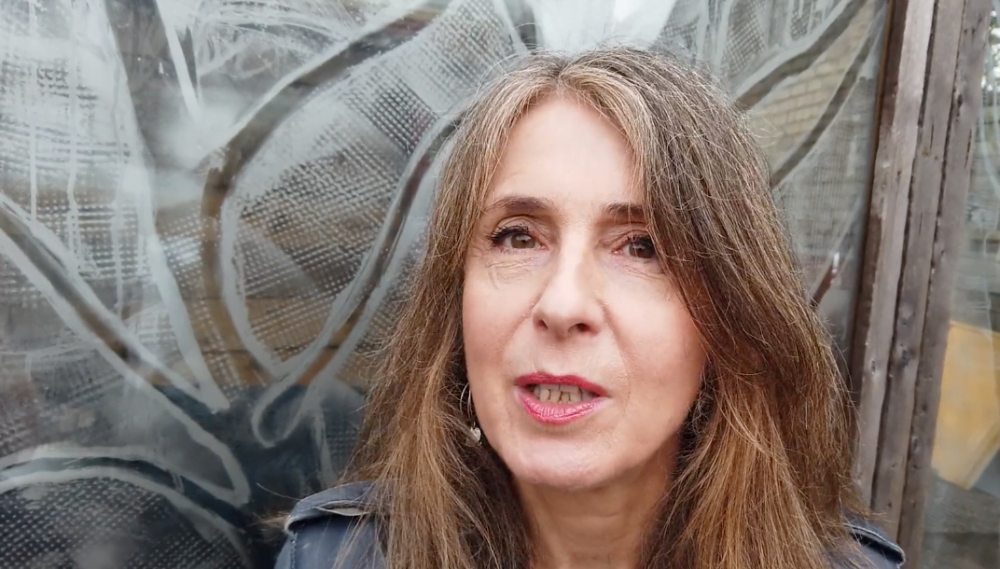 Linda Kosciewicz stayed in the MERZ Bothy in June 2021
I'd like to thank you so much for the residency and your interest in my project, I got a great deal of benefit and satisfaction from it. I so enjoyed immersing myself in re-imagining the events at Holm Walk and Sanquhar. It was fascinating and I do hope that there will be some local interest as a result. I particularly enjoyed having the studio space and felt very much at home – which is a tribute to you and your kindness and attention.
Michele Marcoux stayed in the MERZ Bothy in April 2021
I would (and have!) recommended MERZ! The facilities at MERZ really worked well for me. That the accommodation and studio were so close meant that I could seamlessly and easily go from work to home and back again. It felt like a wonderful art pod! The countryside is right on the doorstep which meant that I could go out and explore and make art or go for a run whenever I wanted with minimal fuss. The High Street is a stone's throw so getting food etc was super simple – there was no need for a car. The whole thing ticked over very nicely so I could just think about work.

The creative and tech support were great. Dave is always willing to chat about how your work is going and support you with various video equipment so keeping a video diary and documenting progress was super simple. He created films and interviews so that the entire residency was captured. This is a huge thing as often you are just focused on working on a residency and fail to document what actually happened. Dave is very well connected to the creative and local community and takes an interest in connecting artists. This was really wonderful and helped me to consolidate contacts I already had and also helped me create new ones.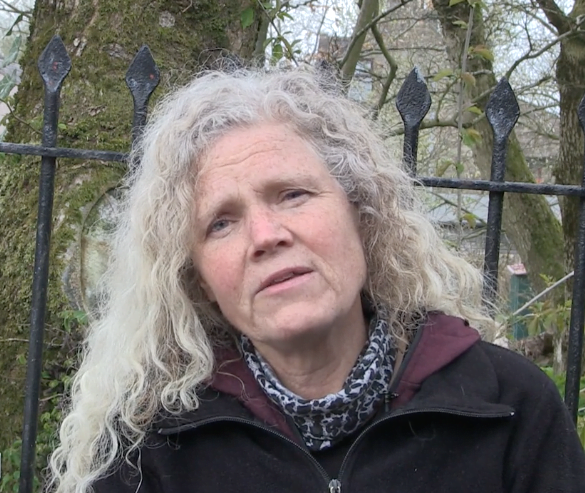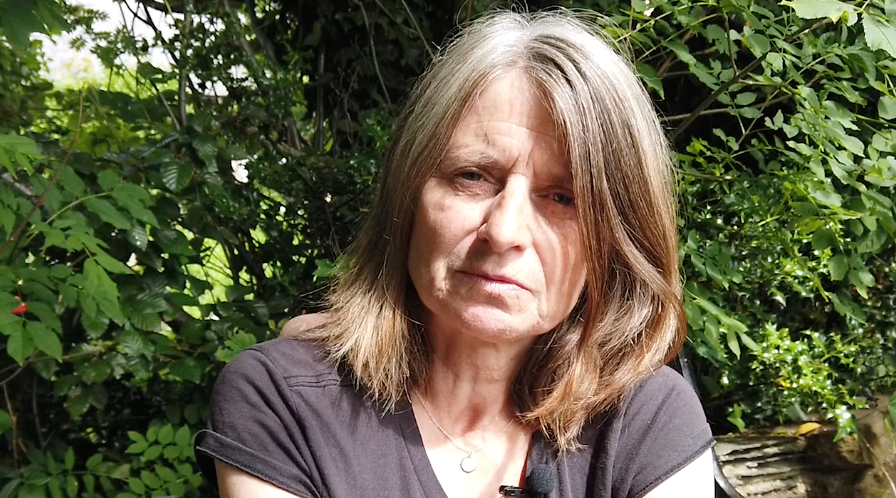 Olivia Irvine stayed in the MERZ Bothy in March 2021
Quirky and unusual bothy. Repurposed studios and gallery full of history, yet contemporary features.

Yes I would definitely recommend MERZ as a residency programme. It's unique! It's a quiet place to sleep, read and work, yet the town is friendly – everyone says 'hello'! There is a lot of interesting history in Sanquhar and surrounding area. There are also some fantastic walks.

I felt very welcome and supported during my short stay and will definitely consider coming back. The connection to Schwitters and Höch is also a big plus.
Calum Wallis & Rhona Jack stayed March to May 2020
The fact that a documentary film is made about your stay is fantastic. The town has a wealth of history as well as extremely pleasant locals. Being able to live and work on site with great facilities is a huge positive. David is a fantastic and enthusiastic co-ordinator with a broad practice of his own, which made for varied and thought provoking feedback. For the above reasons we would recommend a residency at MERZ.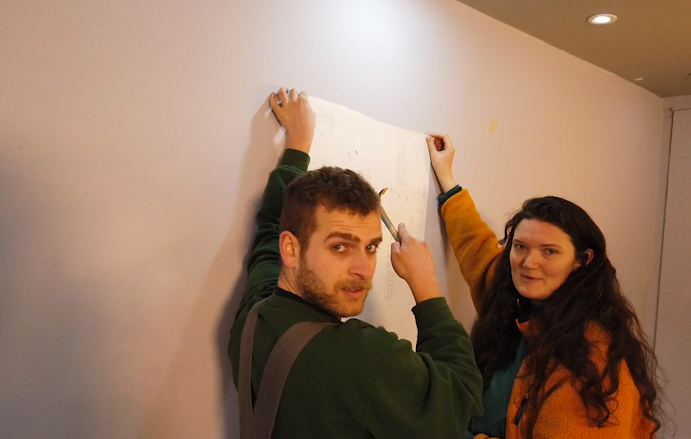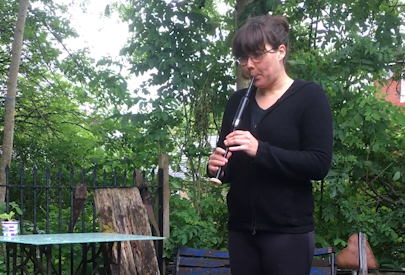 Julia Zinnbaeur stayed June till October 2020
I especially liked my stay in the MERZ Gallery because Sanquhar is located in an area without much tourism but on the other hand the cities of Dumfries and Glasgow are not far away.
PAUL HOWARD stayed January-February 2019
I thought I'd drop you a line to say that my work was selected for one of the satellite exhibitions in this year's Venice Biennale … it was an honour to have been selected, and I don't think it would have happened without the MERZ residency at the beginning of the year. So thank you again for the opportunity.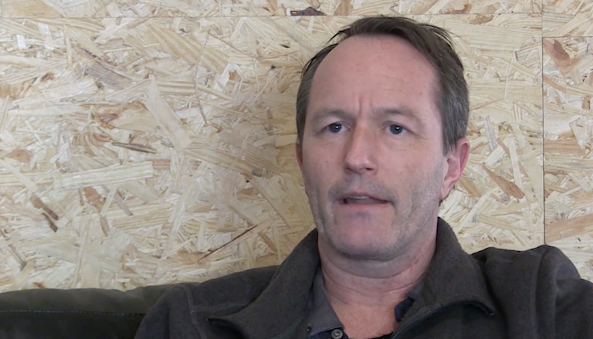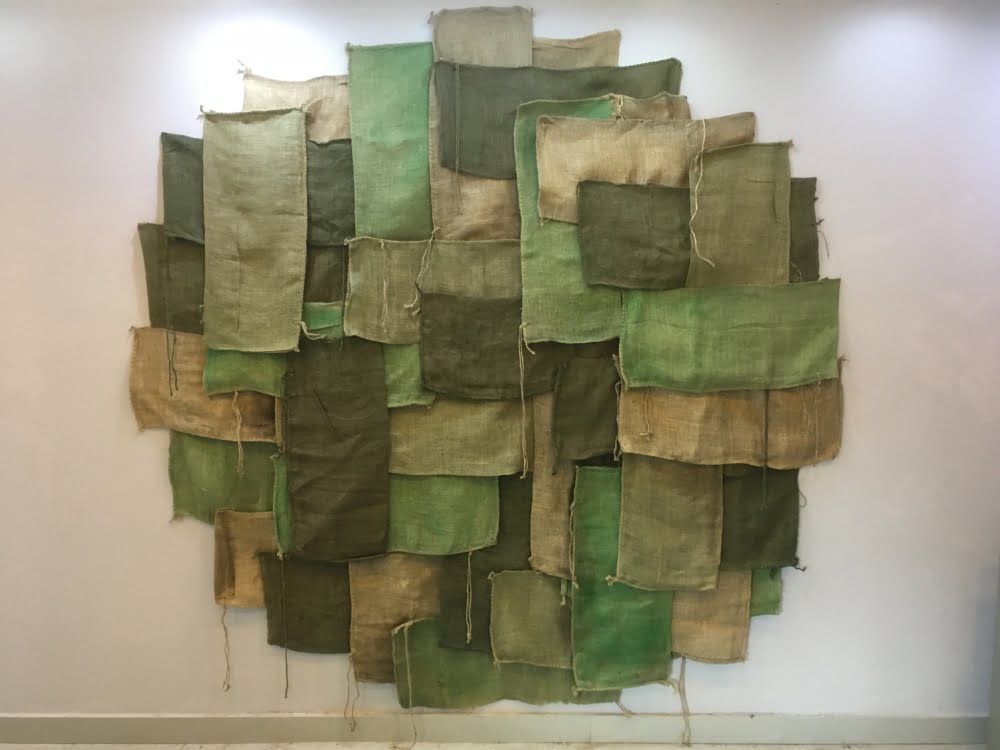 JASON MARACANI stayed June-July 2019
My time at MERZ was equally peaceful and productive. The facilities, town and landscape lent themselves to a restful experience, in perfect contrast to daily life in NYC. The staff were supportive in my ventures and warm in greeting me into the community. They helped supply art materials, tools and promotional material that I will continue to use after my time here. It is a great space to regenerate, create and present artistic work.
CAT ROBERTSON stayed July-September 2019
We're just too quick to throw things away. That's what's interesting about what you are doing here, repurposing these buildings … Fantastic community spirit!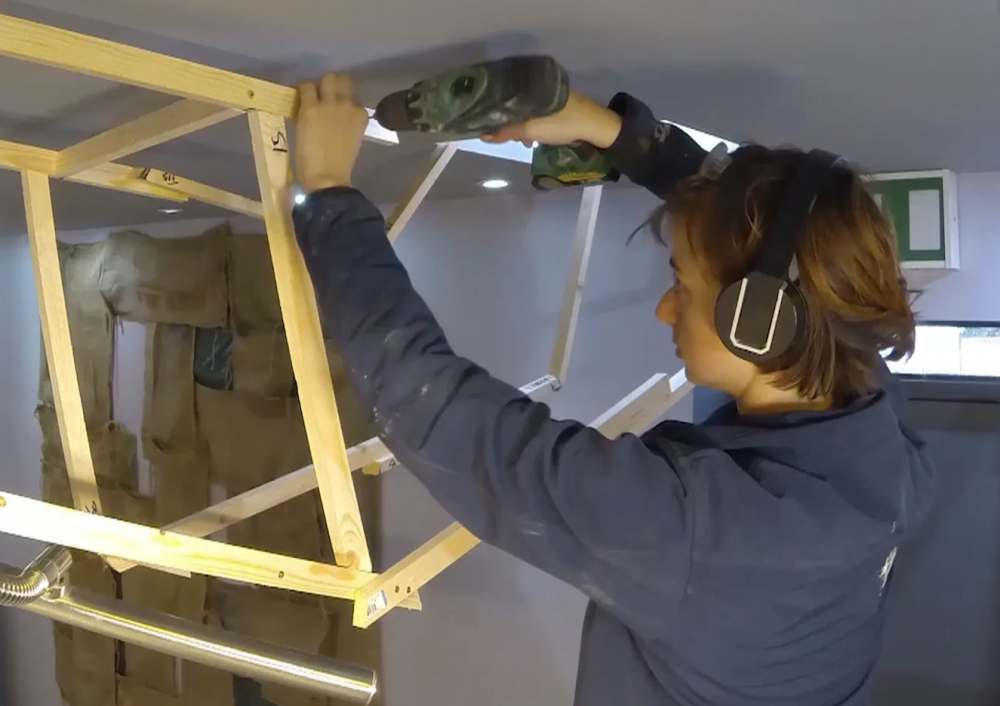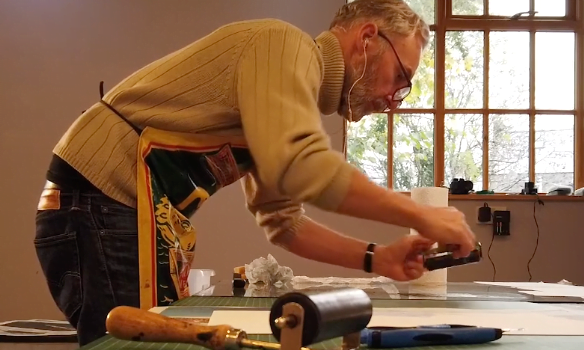 ALLY WALLACE stayed Autumn 2019
Studio and Bothy good live/work spaces. Sanquhar folk very friendly and welcoming. A' the Airts is a good hub too. It was good to have time and space to concentrate on researching and developing new work. Enjoyed meeting and getting to know local folk as part of the project but also in general. I found it to be a friendly wee town. Thoroughly enjoyed my time here and benefitted from trying out new ideas for my work for public display and feedback from art and non-art audience. Lovely town and surrounding countryside and I enjoyed the school workshop too. Yes, would recommend.