Collage : Satire, Defamation & Fakery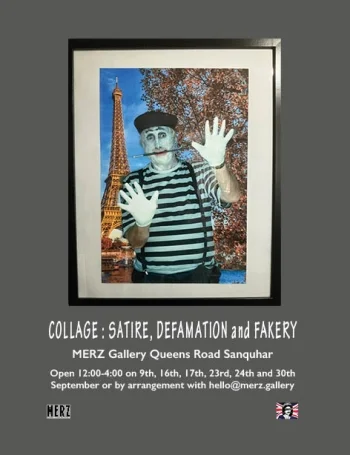 Collage: Satire, Defamation & Fakery explores collage's social engagement in speaking truth(s) to power.
Boundaries help distinguish our personal and professional responsibilities from those of others. Forced stereotypes contribute to bigotry much supported by slander and libel or defamation. Collage lends itself well to satire, to anticipate the consequences of poor leadership and self-inflated value.
Exhibition at MERZ,12:00-4:00 on 9th, 16th & 17th, 23rd & 24th and 30th September.