Kazuko Kizawa : SPECTRUM-Sound-Light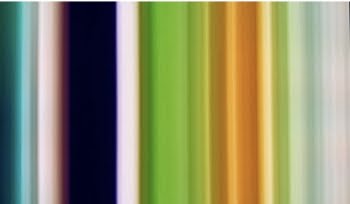 Kazuko Kizawa has been artist in residence at MERZ since mid November. Kazuko is planning to install some Video Installation Works at MERZ at then end of December.
Kazuko has been on a Journey since the end of August. Her journey started in Helsinki, Finland, before coming to Sanquhar and then travelling to Ireland early in 2021.
Kazuko has been focusing on a Sound Art project during this Journey, trying to transform sound frequencies into light frequencies.
In her exhibition Kazuko uses sound materials collected during her Journey. 
At the time of her stay the Coordinator of the MERZ art gallery was making ceramics using locally sourced clay. This story inspired me to undertake another project, making some clay musical instruments. Kazuko has made and fired a clay flute, ocarina and clay drum, though she's not sure what notes these instruments will play, she plans to make some music with these at the start of a future project. Kazuko's website is https://capekazu.com